The Mega Winter Charity Drive
Our India has been struggling with the problem of poverty and unemployment for a long time. After independence, our government has been struggling with these problems continuously and is constantly trying to remove them yet, but even today 40 crore population of the country is living below the poverty line, even today there are about 19 Crores People do not even get food for two times. India ranks 101 out of 116 countries in the Global Hunger Index. It is clear from these figures that the efforts of our governments in eradicating poverty, hunger and unemployment in our country are insufficient.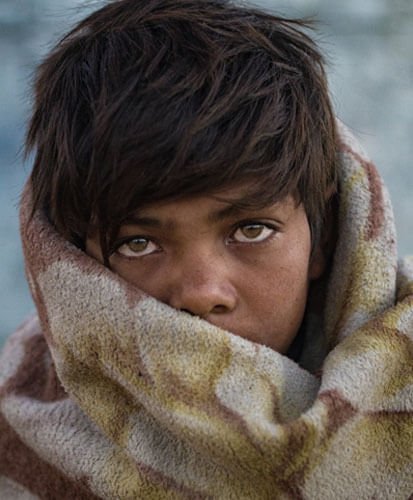 Why "The Mega Winter Charity Drive"?
Every year for a period of four months beginning from November to February the temperature goes down to near freezing point.
Every winter, millions of Indians who are homeless and made the streets their home face brutal cold. Many of them lives without the protection of warm clothes and blankets in this dangerous damp cold every year. However, even those living under shelters are not subjected to proper living conditions and can contract illnesses from the bitter cold. Many homeless people are making the possibility of freezing to death a high risk.
How We started this drive?
The drive started in the year 2021 following the death of a young girl in the night from the cold in her simple slum area dwelling and the drive was started in the Hope this would never happen again in the slum areas and communities. When we made survey of these slums, we have witnessed several homeless people mostly old age sleeping on the streets without proper clothing and blanket. We were deeply disturbed by those scenes and started The Mega Winter Charity drive across India.
This initiative trying to bring some warmth into their lives and Your winter donations will help these people greatly
What we are doing?
Every year Kotik Foundation starts "The Mega Winter Charity Drive" to help the needy during this dangerous cold season
This drive is a response to an annual need and is humanitarian in nature. However, over the past 1 year we have being distributing blankets and woolens cloths. This year we are trying to reach out more slums by distributing woolen clothes to desperately poor children and homeless people, staying warm and safe during winters.
Under this initiative we will distribute blankets, sweaters and winter kits for children. The winter kits will include sweater, wool cap, socks and shoes so that the children do not skip school because they do not have appropriate clothes for the bitter cold.
These people need your support all year round, but winter is when they're at their most vulnerable. You can amplify voices and support people who need it most by contributing to a charity for winter today. With your kind contribution, we will be able to keep the drive alive this year as well for helping the needy.
How You Can Make Difference?
Where we work?
The Mega Winter Charity Drive gives blankets and warm clothing directly to families and children who live on the streets and in desperately poor communities in southern Rajasthan of India. Homeless people living on the streets of the city with no roof suffers massive freezing winter breeze without adequate woolens and protection.
Working closely with the community leaders and health workers we have been able to identify families and children in other regions of the city and this time we are extending our operations in the slums and tribal belt of southern Rajasthan Based on the Temperature Index and Considering the large number of homeless people, we have chosen these six cities.
Udaipur | Rajsamand | Dungarpur | Banswara | Pratapgarh | Chitorgarh
Thousands of homeless, including women and children are facing sleepless nights throughout the winter in these urban pavements, platforms and railway stations. Support us in our initiative to donate 20,000 Sweaters and 20,000 Blankets in Spread Warmth.
To Donate any amount Online 
for woolen and warm clothes for poor people
Donate Rs. 5000/-
25 Sweaters for Children
Donate Rs. 5000/-
Winter Kit (5 set of Sweater, Woolen Cap, Socks and hand gloves) for Children
Donate Rs. 5000/-
20 Blankets 
Glimpses of The Mega Winter Charity Drive 2021-22